2022 Annual Catholic Appeal
Mass Time & Office Hours / Horario de Misas y Oficina
Mass Times/ Horario de Misas:
Daily Mass/Misa Diaria
Monday - Friday 8:00 AM
1st Saturday 8:00 AM
Holy Day/Holidays 8:00 AM (unless otherwise noted)
Weekend Masses / Misas de fin de Semana
Saturday / Sabados 5:00 PM (ENGLISH)
Sunday / Domingos 8:00 AM (ENGLISH)
10:30 AM (Spanish/ Español)
Reconciliation / Reconciliación
Saturdays at 3:330pm /Sabados a las 3:30pm
*By appointment call the Parish Office
Office Hours / Horas de Oficina:
Monday to Thursday 8:00 am to 12 pm & 1:00 pm to 3:00 pm
Friday 8:00 am to 11:30 am
Closed on Weekends and Holidays
Welcome / Bienvenidos
Welcome to Immaculate Heart of Mary Catholic Church in Ramona, CA
Faith should touch every corner of our lives. We know it can be intimidating to walk through those doors, but we've been expecting you.  Welcome home!
Bienvenidos a la Iglesia Católica del Inmaculado Corazón de María en Ramona, CA
La fé debe tocar cada rincón de nuestras vidas. Sabemos que puede ser algo intimidante entrar por estas puertas, pero te estábamos esperando. ¡Bienvenido a casa!
Staff / Equipo de trabajo
Faith Formation / Formacion de Fe

2022-23 Faith Formation Registration is now open!
*Faith Formation Resumes in September*
Immaculate Heart of Mary's Faith Formation team has been very busy planning for the upcoming 2022-23 Faith Formation year. We are excited to announce that registration is now open. Please click on the link below to register:
2022-23 Grades 2 to 5 Faith Formation Registration
Middle school and High School please click on the link below:
Grades 6 to 12 Youth Registration 2022-23
Please feel free to contact me at 760-789-0583 or stop by the office with any questions
(Summer Office Hours Monday to Friday 8 am to 4pm - closed for lunch)
Veronica Brewster - Faith Formation Coordiantor
Coming Soon -Youth Ministry
ON THE WORKS - COMING SOON!
FORMED - OUR GIFT TO YOU
Resource for Catholic media:
videos, audio books, bible study and more.
Eucharistic Adoration / Adoración Eucaristica
Eucharistic Adoration / Adoración Eucaristica
July 1st after 8am Mass to 8pm / First Saturday Mass July 2nd at 8am
Julio 1 después de la Misa de 8am hasta las 8pm / Misa de primer Sabado Julio 2 a las 8 am
Daily Readings
Weekly reading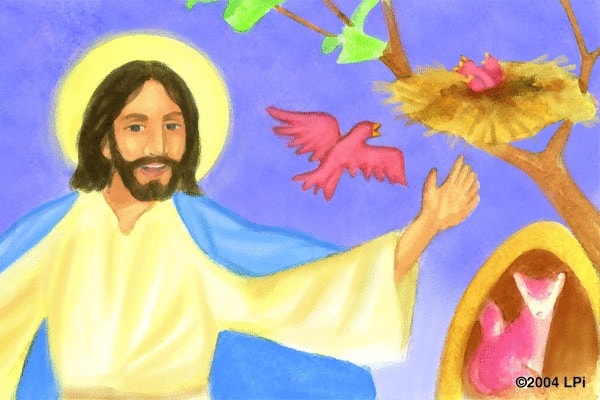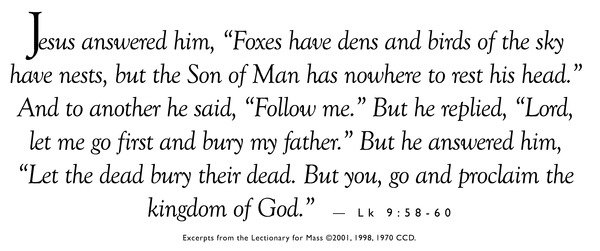 Weekly reading
Readings for the week of June 26, 2022
© Liturgical Publications Inc
Please consider advertising with us?
If you are interested in learning more about placing an ad in our church bulletin or directory, please contact Jon Becker at 913-645-0542, or by email at [email protected]
Placing an ad raises visibility for your business in the community, and functions as a charitable donation to the parish also, which helps us tremendously. We thank all of our current and future advertisers for their support, and encourage our parish members to patronize their businesses."
USCCB Readings
Amazon Smile
Did you know your purchases can make a difference? AmazonSmile donates to Pastor of Immaculate Heart of Mary Catholic Parish in Ramona Calif when you do your shopping at smile.amazon.com/ch/27-3979770.